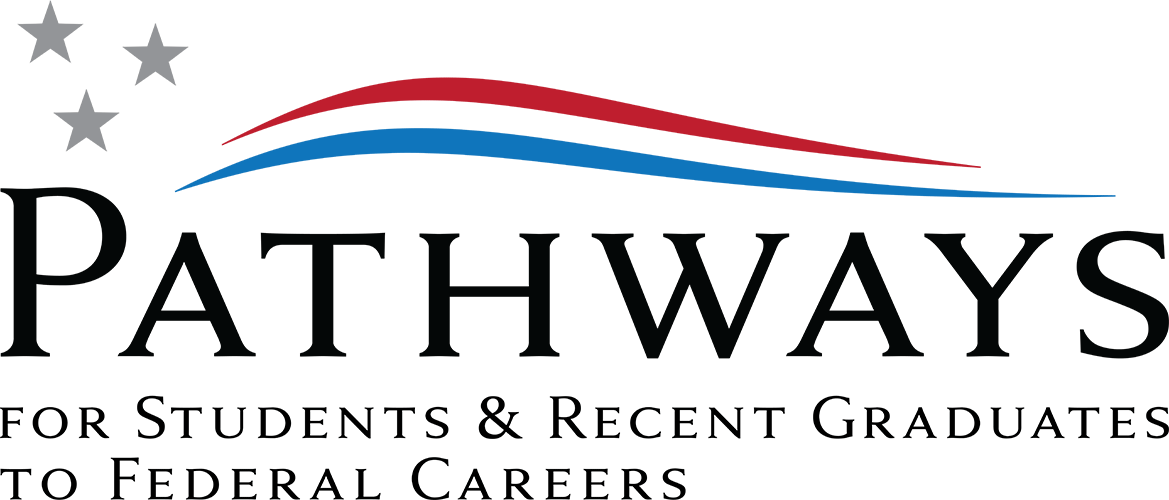 The Pathways Program is designed to provide students and recent graduates with the opportunity for Federal internships and potential careers in the Federal Government. Students interested in federal employment may find the Pathways Program as a good opportunity to begin their entry-level professional career. If you are interested, we highly recommend that you review the three components below.
Paid internships for students
Valuable and qualifying work experience
Career opportunities
Training and career development for individuals starting their career in the Federal workforce.
Networking and Mentorship opportunities.
Flexible work schedule
Benefits
The Pathways Program consists of three components. To learn more about each component, please click the link provided.
The Internship program is designed to provide students in high schools, colleges, trade schools and other qualifying educational institutions with paid opportunities to work in agencies and explore Federal careers while completing their education. Eligible students must be at least 16 years of age.
The Recent Graduates Program provides developmental employment opportunities for recent graduates and individuals who have obtained degrees/certificates from qualified educational institutions or programs (2 years from the date the graduate completed an academic course of study).
The Presidential Management Fellows Program (PMF) was established in 2003 and more recently reinvigorated, to provide those who have obtained an advanced degree (e.g., graduate or professional degree) within the preceding two years. These developmental programs tailored to promote employment opportunities for students and recent graduates in the Federal workforce.
All Pathways opportunities will appear on USAJOBS. For more information, please contact careers@nlrb.gov.
NLRB Talent Network
The NLRB has a Talent Network for job seekers to
stay up to date on job opportunities